---
The Nimkii Aazhibikong Eshkiniijig (Youth) Group is led by Quinn Meawasige and Taryn Bobiwash. They formed the Eshkiniijig group in order to host specific land-based and language revitalization projects both within Nimkii Aazhibikong and outside the camp.
Nimkii Aazhibikong Eshkiniijig is a project funded by the Ontario Trillium Foundation's Youth Opportunities Fund. Please visit this page again for updates.
So far Nimkii Aazhibikong Eshkiniijig has hosted a Natural Fiber Weaving Camp, two Moose Hide Camps, a Medicine Camp, Quillbox Making Event and a Maple Sugar Camp as well as Land based language lessons and the recording of words and phrases in Anishinaabemowin.
Contact: Quinn Meawasige at quinn.meawasige@gmail.com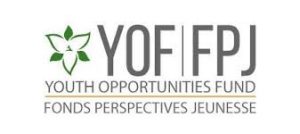 ---